I figured I would leave one long review about the entire series since I've read all of the books that have currently been published as a whole so here we go.

First of all, I love this series, like despite everything that I'm going to complain about, I love this series to the point where I went in search of fanfiction for it. Like it makes me want to scream and cry and throw stuff in frustration, mostly because of Magnus and Cleo. That being said, I still have a couple of issues with it.
Concept of Time and Theon Ranus
I've come to realize that my biggest problem with this series is the concept of time. You know when you read a novel and it's like oh it's December, it's September, it's Monday or Friday etc. Okay well that doesn't exist here. Like I get that in Mytica they wouldn't have the same month names and stuff but like I need some form of indication that time is actually passing because everything felt like it was happening in a matter of weeks instead of months. And it's this reason that I've come to realize is why I was so irritated with the whole Cleo/Theon love line throughout the book.

I never got the sense that Theon and Cleo actually knew each other for a very long time so to me it seemed like insta love even if they did know each other over the course of a few months. And on top of that, Cleo kept going on and on about him and dangling him over Magnus's head like four books after Theon died, like hun, get over it. And it just frustrated me to no end, because Magnus literally did so many kind things for Cleo and again and again all she did was throw in his face that he killed Theon and like stomp all over his heart. But like props to Magnus for sticking by his guns.

Cleon and Magnus
Look I love Cleo and Magnus, I really do, I could spend hours reading fanfiction about the two of them being together, and I would if there was any for me to read. That being said, it drives me crazy when these two fight because the arguments that they have with each other stopped being valid like by book three or four because by that point you could tell that they were in love with each other. They literally get into fights over the dumbest shit like get over it and move on. Half the time I'm convinced that the two of them are literally just trying to start shit with each other just for the sake of it like there's literally no reason to fight at all.

And Cleo spends half her time being like "Thank you for reminding me of who you truly are Magnus" like bitch what? He saved your life like three times literally what the fuck are you talking about? Like sure he was a dick at the beginning of the book but he's literally kind to her and compliments her and basically gives her whatever she wants like all the time like Cleo what are you talking about? I mean sure he killed Theon but Theon had the personality of like a cardboard box and it wasn't even that deep to begin with like who cares?

Literally every time Cleo tried to start shit with Magnus and vice versa this was the only reaction I could come up with
Like why can't y'all just love each other like regular people. And then Cleo had to be all dramatic when that thing happened to Nic in this book and blamed it on Magnus. Like, Magnus didn't kill Nic, he was just holding him responsible for something that Nic did, he was being perfectly reasonable, I mean yeah, he threatened Nic but like Cleo knows perfectly well that Magnus wouldn't have laid a finger on her. Like she literally threw such a fit when Magnus didn't do anything wrong.

And honestly yeah, I'm bitter that Magnus and Cleo didn't bone as often as they should have, I'll fully admit that but I'm still holding out hope for Immortal Reign so fingers crossed y'all.


Jonas
Jonas is great and all but he's literally terrible at everything he does and I appreciate the fact that it's acknowledged throughout the books like honestly how is he not dead yet is a mystery but he's cool I guess.

Nic
I love Nic as well but he needs to loosen up on Magnus like Magnus tried to save Mira's life, there's literally nothing he could've done that would've saved her, let it go and hate on Gaius stop this nonsense.

Also not gonna lie, Lucia is interesting and all and her journey as she grows as a person is also interesting but like I also don't really care that much for some odd reason like I appreciate it, but it's like irrelevant to me. I'm very neutral towards her entire character.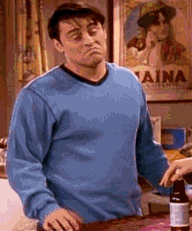 Also the way that the book is written is in a kind of telling you instead of showing you kind of way which I know is a problem with like a lot of people and like I wasn't crazy about it but it didn't bother me or hinder my enjoyment of the book, it was just kind of glaring me in the face as I read through the books is all. Like I just couldn't help but notice it.

I can appreciate how cut-throat Amara and Gaius are though, like they drive me crazy but I can appreciate their schemes to take over the world using the Kindred.

Sometimes I felt like the books were going in circles or stalling for some reason, because quite a few of the scenes felt repetitive and like they just didn't need to be there, like some of the stuff definitely could've been cut out and either replaced with different scenes or allow for other scenes and like plot points to be expanded on even more.

I loved Felix which is no surprise because he has a very Sirius Black type of vibe to him if you know what I mean. Like I always look forward to his scenes because I just know that he's gone say something funny shit and I'm just so ready for it. He didn't deserve to be used by Amara like that.

I loved Magnus so much, I don't know why but I was just digging the whole tortured soul thing throughout this book and I usually don't but like it was hitting me in the feels this time around. And especially when he bares his heart to Cleo I'm honestly like a sobbing mess in the corner of the room it really isn't pretty. He's just so soft and mushy and smol on the inside and I just want to protect him from harm. And then I cry even harder when Cleo returns the feelings and it's like the sun is suddenly shining out of his ass and Magnus is like I can't believe this is real and I'm just here screaming
Magnus better not fucking die in the last book, I swear to God, I don't know how I'm gonna deal with his death if he does die like it'll be too much for me, save my son y'all. Please, save my son from death, he doesn't deserve this suffering.